All the news and info from Adam's visit to China!
Thanks so much to all the fans in China (on Weibo & instagram esp) for giving us these wonderful images and vids and information. I hope we have credited everyone either by including your tweets or your names on the images themselves. I will check over it later to see if I missed anyone out. THANK YOU AGAIN. CHINESE FANS ROCK! Specially https://twitter.com/glam_alidol
See links below for all the pics, vids etc of his tv appearances on the Talk Show &  The Voice of China. See pics and vids of his arrival and other events in China below the links!
TV APPEARANCES
Adam was so welcomed in China! It was great to see the love and respect given to him over there.
His performance on The Voice of China was watched live by more than 520 million people and he was so awesome and beautiful and charming I think he probably won over every single one of those viewers.
And how lucky were we to get to see so much of what happened over there! We love our Chinese glamily!
UPDATE
Sadly this is the update where we see Adam say goodbye to China!! 🙁
But look what's happened in just a short time since Adam opened his Weibo account and "tweeted" Chinese-style for the first time to tell them he was coming over for the Voice – was that only a few days ago?
And this is where his songs are in the Chinese Billboard as at 1 Oct 2012
Here is Adam at the airport saying goodbye to a fan for the last time…. for now anyway 😉
Happy fan
For larger version CLICK HERE
Also: LMAO Adam was "given" a beautiful peice of artwork by a fan (see pic below) but it turns out the fan didnt actually intend for him to keep it when she handed it to him. She just wanted him to sign it for her ROFLMAO But he didn't know that (launguage barrier) and got all enthused and kept it hahahah Mr Grabby hands strikes again
http://oddlyood.tumblr.com/post/32886529088/glitteryme-i-have-to-say-this-is-beautiful-fan
For larger version CLICK HERE
Adam trying to get to his car somewhere in China LMAO (bigger version CLICK HERE)
Meet & Greet
Meeting with fans who won the competition 🙂
VIDEO
http://v.youku.com/v_show/id_XNDU4NTI5NTgw.html
PICS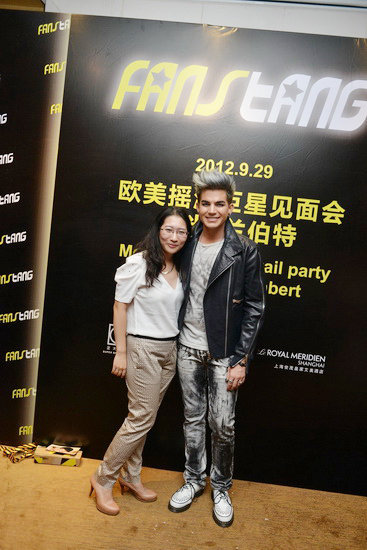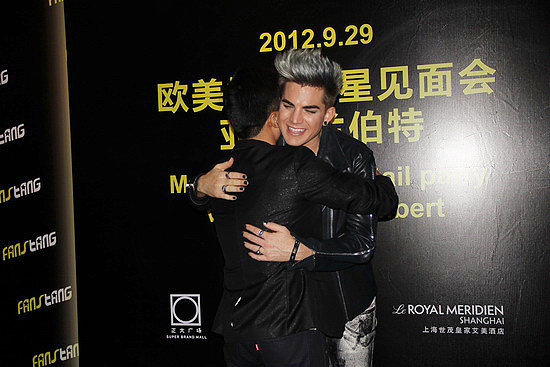 @glam_alidol: fans gave adam a banner with chinese characters "adam loves sauli", adam said he loved that Click for bigger image
LOL They also gave him a Trespassing tie. 😀
Adam and Dana (for bigger version CLICK HERE)
NOTE THE "Naked Love" bit. Interesting….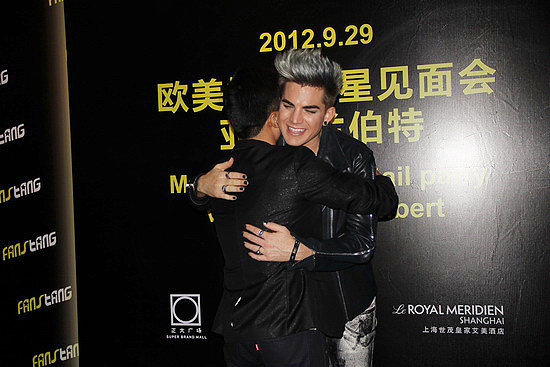 NOTE THE "Naked Love" bit. Interesting….
 The Voice Press Party
From this link http://ent.sina.com.cn/y/2012-09-29/18143756278.shtml
Article – Adam says he is so happy to be in China and how thrilled he was by all the people at the airport. Pics below.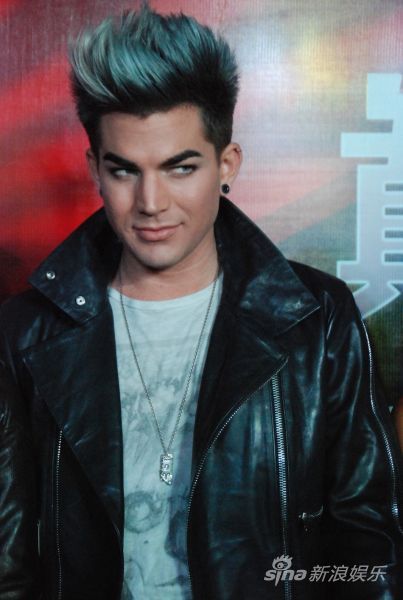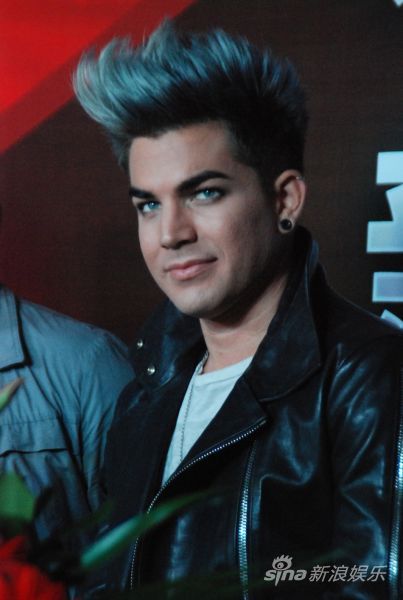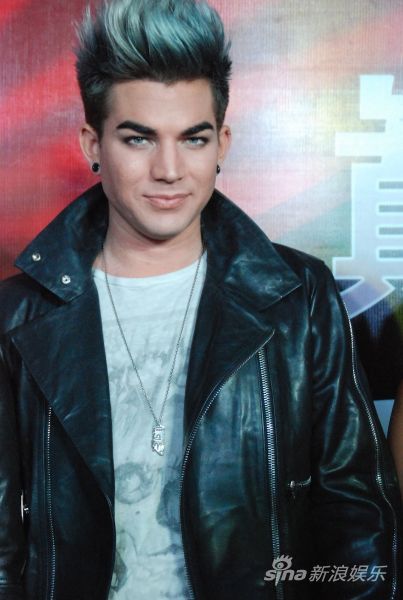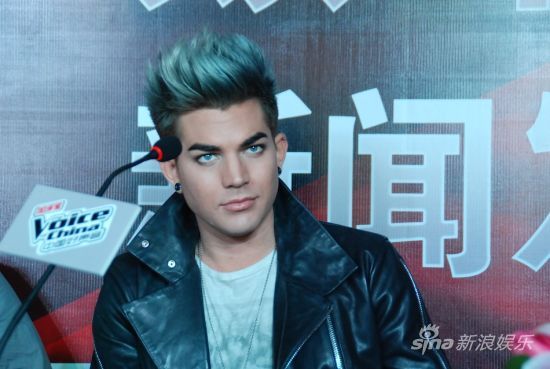 Adam in newspaper promo
Another local newspaper story (click this link for larger version http://ww3.sinaimg.cn )
Videos of arrival at airport!
The Chinese fans are gorgeous!! And really gave him a fantastic welcome! Thank you to all of them for sharing these great images and vids!
From this link:
http://v.youku.com/v_show/id_XNDU1ODQyNjIw.html
And more here!!
http://v.youku.com/v_show/id_XNDU1ODgwMDM2.html
http://v.youku.com/v_show/id_XNDU1ODgwODgw.html
http://v.youku.com/v_show/id_XNDU1ODg1NjUy.html
http://video.sina.com.cn/v/b/86765204-2833176262.html
Pics
Adam and Dana (for bigger version CLICK HERE)
NOTE THE "Naked Love" bit. Interesting….
Adam will sing Trespassing tomorrow on The Voice of China and duet with a contestant (glambert!) singing Whataya Want From Me!
World times for the show so you can figure out what time it's on in your country!
http://www.timeanddate.com/worldclock/fixedtime.html?msg=Adam+Lambert+on+The+Voice+China&iso=20120930T2110&p1=237&am=20
Live streams that MIGHT work.
http://tv.sohu.com/s2012/8956/s347682548/ …
http://zongyi.letv.com/zt/zghsy/index.shtml …
http://live.video.sina.com.cn/room/zhejiang
http://haoshengyin.cztv.com/live/