[UPDATE – See below for new links and if you are up early and watching it live join us in the chat room here: http://adamdownunder.com/chat-room]
Well it's confirmed – sorta. Dan Kanter tweeted Adam and let the cat out of the bag. Apparently he saw Adam rehearsing with Queen for the EMA's in Belfast this Sunday (Monday morning for us Aussies).  Who is Dan Kanter you may well ask? He's the guitarist and musical director for Justin Beiber so I'm reliably informed (twitter knows all!). Adam has since started following him on twitter – presumably to slap him via DM for blowing the lid on his secret LOL.
So anyway! Here's a countdown to the epic event (if it really happens!!) This is based on the Red Carpet bit – I imagine the actual performance will be a fair way into the night. So if you're not into all that "look at me!!" celeb stuff you might want to add an hour or two onto this 🙂
And links where we might be able to watch it live on line!!
Also, if you have cable tv, Foxtel or Austar, and MTV as one of the channels you can watch it later in the day. It will be airing at 3 pm Red Carpet event and Awards from 4 pm – 6 pm Australian DST. It might only be highlights but at least it will be something if you miss the live show.
Then they will be repeating it – Red Carpet at 6.30 and Awards from 7.30 and then another repeat of the awards at 11 pm and more repeats the next day and so on.
Oh and I'm sure the usual ninjas will have our fave bits up on youtube etc in no time.
And in the meantime …… 1 2 3 altogether now…..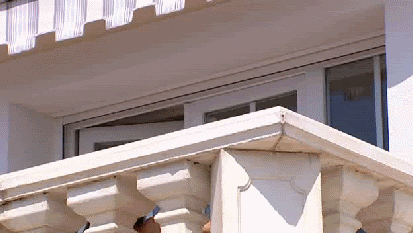 Psssssssssssssstttttttt……… HEY!!! You!! YES YOU!!!
Try not to just sit here and stare at the seconds counting down on that there clock for the next however many hours are left. You need to shower, eat, go to the toilet – all that non-essential stuff.
GO AWAY!!!!